Welcome to Boyle's Livestock Transport
Boyle's Livestock Transport are a family run business for over 50 years that prides itself on delivering the best possible service. We believe that if someone entrusts us to take charge of their livestock then we must handle them with the care and responsibility as if they were our own.
Based near Warrnambool in South West Victoria, we are surrounded by some of Australia's most productive country. Given that as a solid foundation we have been able to grow our experience to now cover the majority of eastern Australia. We regularly move stock around various parts of South Australia, Victoria, New South Wales and Queensland. Given that we will go anywhere in the country you need us to go.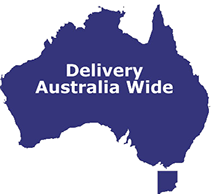 Locally Owned & Operated
Proud 50 Year History
Awarding Winning Family Company
Fully Accredited
Specialised Livestock Transport

Local Livestock Transport Experts Since 1957
We transport your livestock cargo safely & securely. Always delivering on-time Livestock Transport services
We've been locally owned for almost 60 years & still provide the same friendly service we've made our signature
In our 57 year history we've developed a livestock transport service that remains unequaled in today's industry
Boyle's Livestock Transport is a fully accredited transport company, adhering to the guidelines of animal welfare and transport regulations
100% Locally Owned & Operated Transport

office@boyleslivestock.com.au
Copyright 2014 Boyle's Livestock Trasnsport
Website Design By WebDesignWarrnambool
PO BOX 2808, Allansford VIC 3277